November 22, 2010
Lee was quoted about one of her favorite colors—purple—in her home town newspaper, the Baltimore Sun.  Donna Owens the reporter was curious about purple as it the hot color in Baltimore now because of the Baltimore Ravens— an equally hot team.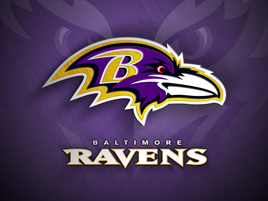 "Purple is very complex," says Leatrice Eiseman. "It's not a straightforward primary color like red, blue or yellow. You mix two colors to get it, so instantaneously there are opposing feelings. It's the calmness of blue, with the excitement and dynamism of red."
The Baltimore native said that last spring, when Pantone unveiled its palettes for 2011, the dazzling array of shades included several purples: Concord Grape, Dahlia and Wood Violet.
Eiseman said the color "is often chosen by very creative people, or those who are just a bit different."
Having a boldly colored team uniform like the Ravens' purple can also prove a powerful emotional catalyst that could help win games, she adds.
That said, displaying purple in the home can make some traditionalists wary. "People worry that they'll be criticized," says Eiseman. Yet she stresses that decorating is not about rules and regulations. "If you love the color, and if it suits your personality, surround yourself with it."
For your listening pleasure!